We are offering an insight into more sustainable living through rentable retreat accommodations. 
Artificial soil sealing in urban areas has attracted increasing attention because of its potential hazard to urban ecosystem. Covering soils with impervious materials has a significant impact on their properties and is essentially an irreversible process. In contrast to natural, open soils, sealed soils undergo a significant alteration of their physicochemical properties, and in turn, negatively influence microbial biomass and enzymatic activity…
The WWF Austria has activated a big campaign to fight soil sealing:
honua & the emminger family
The Ecovillage is a project of honua, a co-working and co-living space, owned and run by the Emminger family.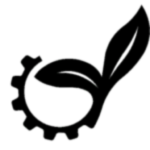 Follow us on Social Media!
We post regular updates of our progress and lots of pretty pictures.
You can listen to our Ecovillage Playlist and if you want to support us, you can come help us via workaway or buy us a cup of coffee.